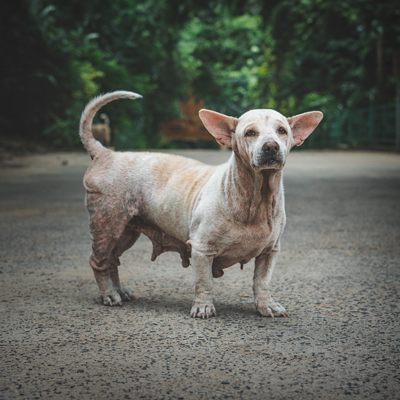 help create a kinder world
Join us in creating ever-lasting change for the stray dogs and cats of Asia. 
Since 2003, Soi Dog Foundation has neutered and vaccinated a staggering one million animals throughout Thailand. But we can't stop there.
Donate today to help us continue to create a kinder, safer world for stray dogs and cats!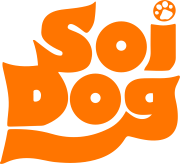 ---
Sorry, there was a problem with your request. Please
refresh
the page and try again.
Did you know that just one un-neutered female dog and her offspring can produce a staggering 67,000 puppies in just six years?*
Of these puppies, more than half will die before they reach adulthood. For those who do make it, they are bound to a miserable life of suffering.
This is where you can help.
Simply by making a kind donation today, you can break the cycle of suffering and help to create everlasting change in the lives of millions of stray animals like Million (pictured below).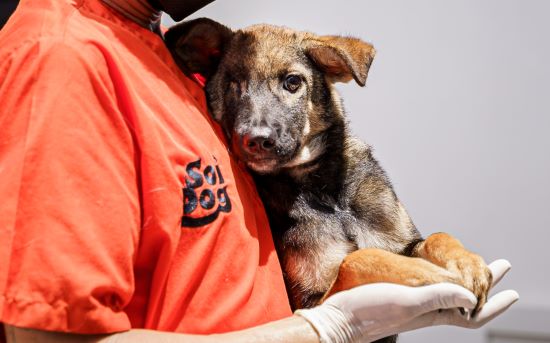 Million was found on the streets by one of our mobile sterilisation teams.
In addition to being spayed and vaccinated, she also needed to be treated for injuries sustained after being hit by a car.
Million's story illustrates exactly why neutering and vaccinating is so important to improve the welfare of stray dogs and cats. 
Please, don't wait any longer - donate today!
Our mission is to help improve the welfare of stray animals in Thailand by addressing the main source of the problem: overpopulation. The only ethical and most effective way of managing a stray dog population is through mass spay and neuter. This is where our CNVR (Catch, Neuter, Vaccinate, Return) programme comes into play. Soi Dog Foundation has neutered and vaccinated one million dogs and cats since it began in 2003 and is now completing more than 20,000 procedures every month. 
Along with sterilisation, vaccinations are just as important. Through our CNVR programme we play a key role in minimising the spread of potentially life-threatening diseases such as rabies. By vaccinating a minimum of 70% of strays in an area you achieve what's known as herd immunity, a form of indirect protection from infectious disease that occurs when a large percentage of a population has become immune to an infection.  
*On average a female dog can have two litters a year with 6-10 puppies. 67,000 figure is based on all puppies surviving to adulthood.
Your donation will go towards Soi Dog's efforts to help neglected and abused animals across Asia.
The information you provide to Soi Dog Foundation will be treated with respect and used in line with your instructions on this form. We will also use your information for analysis and administration purposes. Further information about how we protect and use your personal data is available in our Privacy Policy.
Soi Dog Foundation has a maximum 4-star rating with Charity Navigator, the world's largest and most utilised independent nonprofit evaluator.